Monday, 27 November 2017 23:20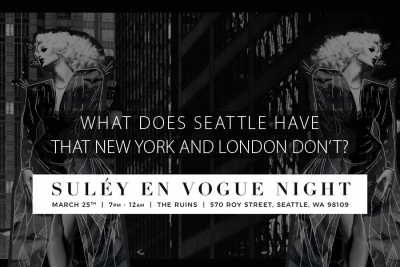 Seattle, Washington (November 27st, 2017) - SULÉY en Vogue Night event series was launched in 2016 at a historical Sorrento Hotel and it became extremely popular, making it the hottest and most upscale networking party night in Seattle.
Join us to celebrate this Holiday season, have fabulous evening with amazing, like-minded people who love to get dressed up en vogue, connect, and have fun. SULÉY en Vogue Night will bring you a sensual experience and vibrant atmosphere of bohemian lifestyle, great conversations, creative performances, and opportunity to make new connections.