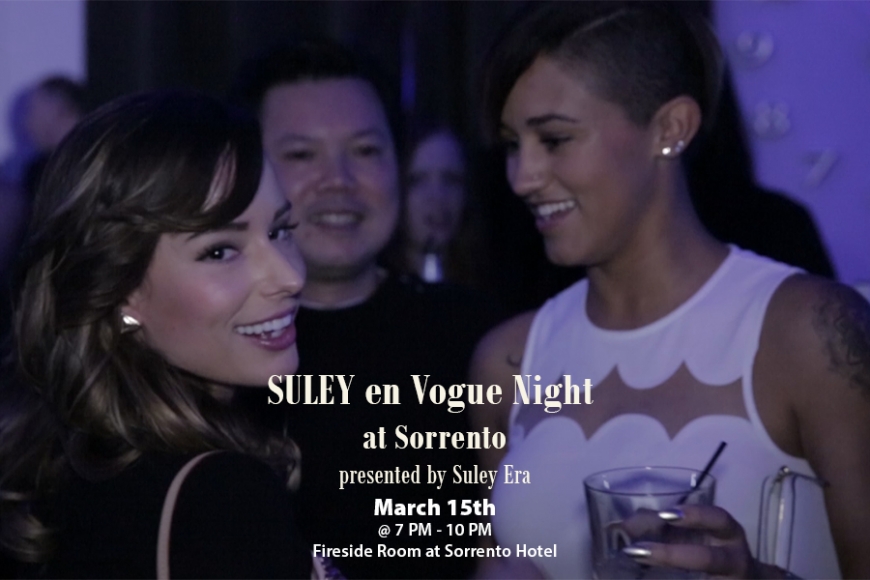 Seattle, Wash. (February 19, 2016) - Join us for our monthly event at the stylish historical Sorrento Hotel in downtown Seattle for a fabulous evening with amazing, like-minded people who love to get dressed up en vogue, connect, and have fun. SULEY en Vogue Night will bring you a sensual experience and vibrant atmosphere of bohemian lifestyle, great conversations, creative performances, and opportunity to make new connections.
SULEY en Vogue Night is a gathering party, hosted by SULEY ERA, a multimedia promotional platform for ambitious and talented individuals in fashion, film, music, arts and entrepreneurship. SULEY en Vogue Night is produced in partnership with Sorrento Hotel Seattle.
Event Details:
What: SULEY en Vogue Night at Sorrento
When: Tuesday March 15th at 7 PM - 10 PM
Tickets: Complimentary. RSVP on Suley Era Facebook Event page by "GOING" 
Where: Fire Side Room at Sorrento Hotel 900 Madison St, Seattle, WA 98104
Attire: Dress fashionably with a rock-&-roll attitude.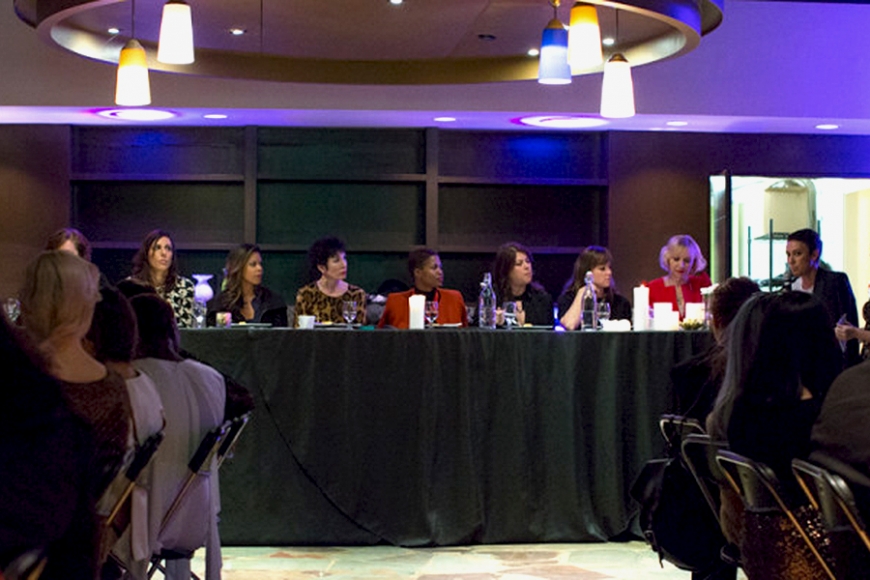 Written by Sarah Cardoza Vanguard Seattle
On Sunday, January 10, A. Productions invited Seattle's leading fashion industry figures to their A. Convention Fashion Conference in efforts to start a much-needed dialogue about the fate of fashion in an ever-changing Seattle. The panelists were selected through a series of interviews of Seattle's top 100 women in fashion, conducted by A. founder Ava J. Holmes. A. Productions uses fashion as a platform to realize its founding goals: women's empowerment, sustainability and mentorship.