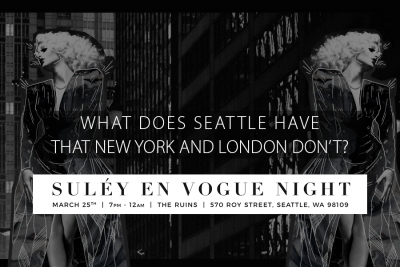 Written By: Vilte S. Rooney
Seattle, Washington (March 1st, 2017) - SULEY ERA opens the 2017 season with their fifth SULEY en Vogue Night on March 25th, an event for influencers in technology, fashion, music, art, film and entrepreneurship. The SULEY en Vogue Nights of the year 2017 will be held at the exquisite luxury private club, The Ruins in Seattle.
After successfully launching four SULEY en Vogue Nights in 2016, multimedia promotional platform SULEY ERA is bringing together the city's creative and influential people in various creative and innovative industries to connect with like-minded professionals and artists.