Displaying items by tag: film
Saturday, 08 April 2017 06:37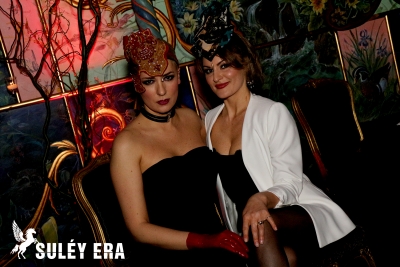 Written by Endurance NWeke THE CURATOR OF COOL
So much of who we are can be told in our life story-our ongoing personal narrative filled with hurdling mountaintops; choosing the correct path when faced with insurmountable forks in the road. It's in this journey where we continue to learn about who we are, what we're capable of, and the talents we possess.
Who we are isn't defined by one specific thing. On the contrary, our very essence is captured in our creativity, imagination, and where our passions lie. Most of us work a 9-5, but let's be honest with ourselves for a moment. Do our true selves manifest in that cubicle, desk, or warehouse? Is our essence captured at the daily tasks we seek to complete at work… do we really have time to pursue our passions?
Tuesday, 14 March 2017 00:49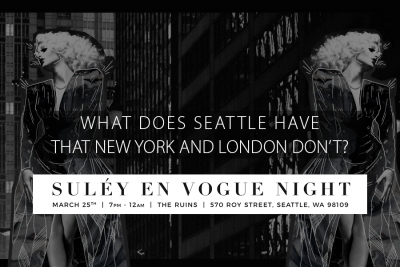 Written By: Vilte S. Rooney
Seattle, Washington (March 1st, 2017) - SULEY ERA opens the 2017 season with their fifth SULEY en Vogue Night on March 25th, an event for influencers in technology, fashion, music, art, film and entrepreneurship. The SULEY en Vogue Nights of the year 2017 will be held at the exquisite luxury private club, The Ruins in Seattle.
After successfully launching four SULEY en Vogue Nights in 2016, multimedia promotional platform SULEY ERA is bringing together the city's creative and influential people in various creative and innovative industries to connect with like-minded professionals and artists.