We often tend to put our creativity, imagination, and passions on the back burner. Man, somedays we just can't find the time to get around to it, and other times we're focused on putting food on the table and sustaining ourselves. Every now and then we need help-a support system, a village, a community to help bolster one another and encourage us in our efforts to be more than working class.
Being a blogger has allowed me to understand what I'm passionate about. It's provided a way for me to connect with people from different walks of life, different communities of people encouraging, inspiring and up-lifting one another.
This story or begins here with a woman by the name of Yuliya Sulemanova,
creator and founder of SULÉY Group and SULÉY ERA. A good friend VilteS. Rooney, creator and founder of VilteCo, www.vilteco.com, invited me to attend SULEY en Vogue Night last weekend. Now I gotta admit I wasn't sure what to expect at this event.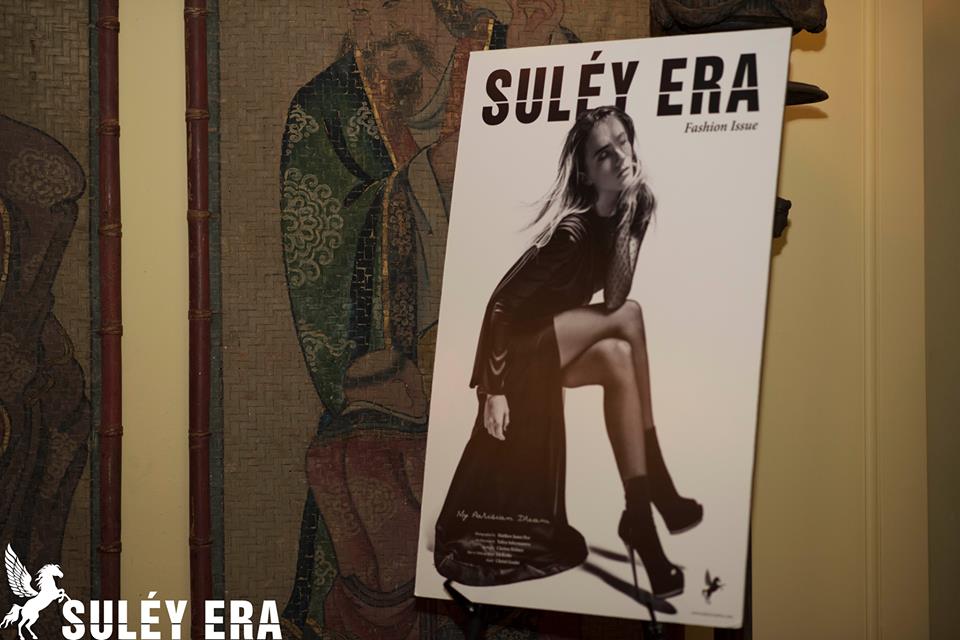 The location was a shutdown warehouse, which many of you have passed heading home from work if you live in Seattle. This warehouse looked old and rundown. You could tell rust had gotten the best of this place. Though I found the location to be rather strange, what lay inside was an epic sort of lovely, the type you can't say no to. It was in there where I found a community. Inside was a grand hall, filled with many rooms and corridors, each room holding their own secrets yet with their own stories to tell.
See SULÉY ERA helps bridge some of Seattle's creative and influential people in various industries to connect with like-minded professionals and artists. I met designers, photographers, style & fashion consultants, tech professionals, sales men & women, beauty pageant contestants, painters, bloggers… all here for the same purpose. To be engage in their passion, while celebrating each other in a grand manner.
Seeing what value this seemingly old warehouse had hidden within, gave me an epiphany about our individual life stories. We hold so much value, that goes beyond what we do in our 9-5 schedule. We hold a great treasure that we each seek to understand in our life story. I hope you take the pleasure in attending events put on by SULÉY ERA. This story and your own individual story have one thing in common. Things are more than what meets the eye. We are more than what we see in the mirror…
"We are so much more than the desk jobs and childhood fears we chain ourselves to, believe me, there's an opera in your chest right now , it's melody is the key to your ribs that you've been looking for all this time, so sing it like a vow, like it's the theme song to the best day of your life" – Joshua Bennett