Displaying items by tag: Alternative Rock
Monday, 05 June 2023 10:41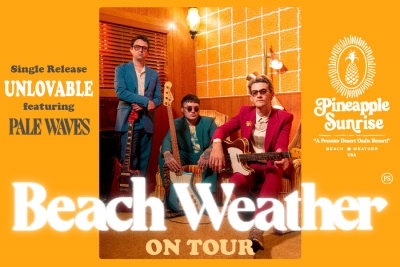 In May 2023, an alternative pop-rock band Beach Weather hit the road for a five month long tour covering over 30 major cities in the US and Canada supporting their debut full-length album, Pineapple Sunrise, which was released on March 3, 2023, through Arista Records.
Their booking includes both headlining shows and supporting lovelytheband, as well as several major festivals, such as BottleRock in Napa Valley, WonderRoad Music Fest in Indiannapolis, and Milwaukee's mega Summerfest with headliners like Sheryl Crow, Dave Matthews Band, Imagine Dragons, Trippie Redd, The Pretty Reckless, Styx, Smokey Robinson, to name a few.
Tuesday, 16 May 2023 08:57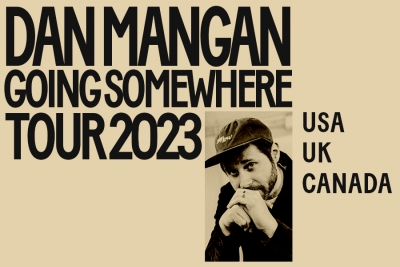 Dan Mangan, the celebrated Canadian singer-songwriter kicks off his tour with three special, intimate US shows in May 2023, starting at the Dynasty Typewriter in Los Angeles, then at the Madame Lou's in Seattle, and at the Doug Fir Lounge in Portland before travelling to the United Kingdom in June and then going back to Canada for his major 5-month tour all over his homeland country.
Dan will be promoting his latest album, 'Being Somewhere', which is available on CD, Vynil, and MP3 download. The album is marked by Mangan's singular wit and a respectful deference to the quagmire of existence.