Displaying items by tag: Dance
Monday, 27 November 2017 23:20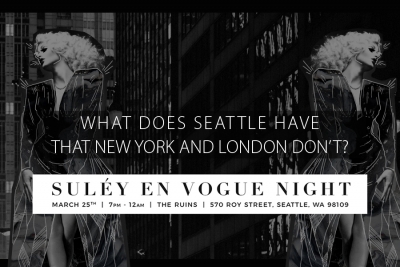 Seattle, Washington (November 27st, 2017) - SULÉY en Vogue Night event series was launched in 2016 at a historical Sorrento Hotel and it became extremely popular, making it the hottest and most upscale networking party night in Seattle.
Join us to celebrate this Holiday season, have fabulous evening with amazing, like-minded people who love to get dressed up en vogue, connect, and have fun. SULÉY en Vogue Night will bring you a sensual experience and vibrant atmosphere of bohemian lifestyle, great conversations, creative performances, and opportunity to make new connections.
Saturday, 08 April 2017 06:37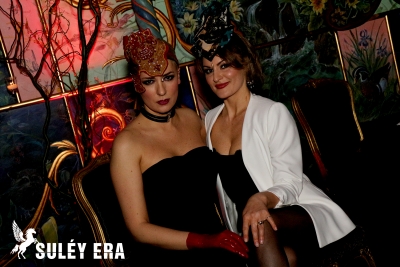 Written by Endurance NWeke THE CURATOR OF COOL
So much of who we are can be told in our life story-our ongoing personal narrative filled with hurdling mountaintops; choosing the correct path when faced with insurmountable forks in the road. It's in this journey where we continue to learn about who we are, what we're capable of, and the talents we possess.
Who we are isn't defined by one specific thing. On the contrary, our very essence is captured in our creativity, imagination, and where our passions lie. Most of us work a 9-5, but let's be honest with ourselves for a moment. Do our true selves manifest in that cubicle, desk, or warehouse? Is our essence captured at the daily tasks we seek to complete at work… do we really have time to pursue our passions?