Displaying items by tag: Plush
Monday, 08 May 2023 07:22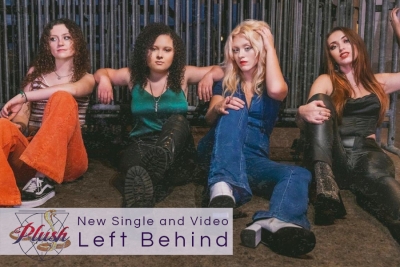 An all-female rock band PLUSH is continuing their mission to bring rock back to the forefront of the music industry with a release of a brand new single, entitled "Left Behind."
This new fire charged hit can be reckoned as a rock anthem. "Left Behind" demonstrates the band's heavier side led by Moriah Formica's fierce and powerful belting with aggressive range of vocal lines such as "We're the cast-outs of society, one big, twisted family," fueled with ferocious riffs, down tuned guitars, over the top vocals, and blasting beats and fills of impeccable metal drumming.
Friday, 28 January 2022 07:58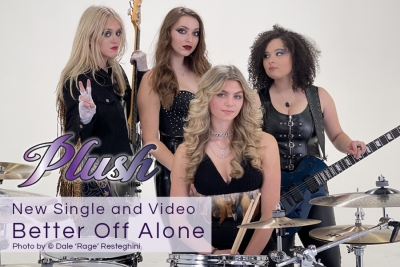 Rock band PLUSH premieres its brand new single and video for "Better Off Alone," a track from their self-titled debut album. This song follows the previous single "Hate," which hit number 24 on the Billboard Mainstream Rock Chart and camped out there for a total of 17 weeks straight. "Better Off Alone" is charged with energy and is a song of empowerment. It's the kind of rock that resonates with listeners of all ages and has an unforgettable chorus.