Displaying items by tag: Ray Bradbury
Tuesday, 19 October 2021 08:24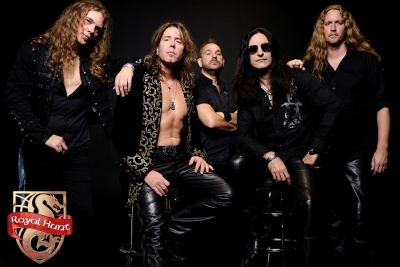 Exclusive interview by Vsevolod Baronin with Royal Hunt leader, André Andersen
Taken on 12/10/2020, Moscow, Russia. Originally published in Russian.
There is a serious suspicion that Dystopia — Part I, the fifteenth studio album by Royal Hunt, an international act from Copenhagen, released in December 2020, went relatively unnoticed, not only because of the newfangled contempt of listeners for the physical media (records and CD's), but mainly due to socio-economic perturbations around the fancy coronavirus pandemic. And it was very, very vain: it was on this album that the leader of the band André Andersen, a Russian-born multi-instrumentalist and composer, embodied the plans hatched back in 1999 — to create and record a full-fledged opera project featured several vocalists. And on a more serious basis: the source of inspiration and, let's say, the libretto for Dystopia — Part I was the first half of a very popular and respected book by the classic of American "new wave" science fiction Ray Bradbury (1920–2012) — this time it is Fahrenheit 451. As the name of the album implies, in the future, we should meet with the second part of Dystopia, but for now, it is worth discussing with the ideologist of the band the novelty that will fully define the face of Royal Hunt in the second decade of the XXI century.