Displaying items by tag: cars
Friday, 12 July 2019 07:27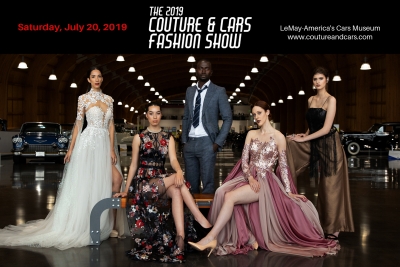 FOR IMMEDIATE RELEASE June 20, 2019
by David Bailey

Event Name: The 2019 Couture & Cars Fashion Show
Event Date: Saturday, July 20th 6:30-11:00 pm
Event Location: LeMay-America's Car Museum
Event Website: www.coutureandcars.com

We are excited to announce the 2019 COUTURE & CARS FASHION SHOW at the LeMay – America's Car Museum on Saturday, July 20th from 6:30 pm - 11: 00 pm. We will be showcasing couture designers from the northwest region. We have merged our love of fashion and cars to bring you this unique fashion show experience!