Displaying items by tag: ecommerce
Sunday, 11 February 2018 09:18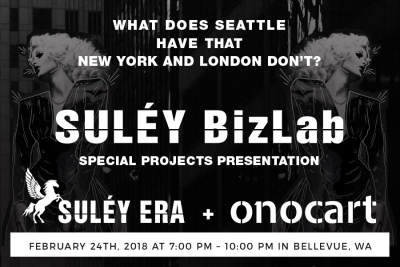 Bellevue, Washington (February 10th, 2018) – SULÉY Group presents SULÉY BizLab, interactive practical business networking event.
WHERE
The first official launch of SULÉY BizLab took place at the Bravern Penthouse on February 24th, 2018 in Bellevue, WA.
WHAT
This SULÉY BizLab event featured a special SULÉY Group projects presentation. It was a closed private event, by invitation ONLY.
This event covered the following SULÉY Group projects: