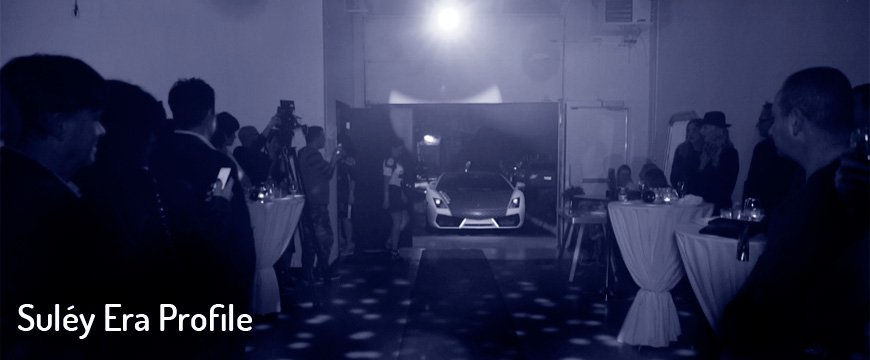 SULÉY ERA is a global platform positioned as a leader in business and creative landscape, expressing opinions of like-minded people in fashion, art, culture, business, lifestyle, and leadership. Suléy Era is made up of four departments: Magazine, TV Channel, Music Channel, and Society Network.
Suléy Era Magazine provides news, posts, articles, and industry expert reviews across 4 major departments: Fashion, Culture, Film, and Music. The Suléy Era Magazine is open to qualified writers, journalists, and bloggers who wish to contribute with fascinating and important news and opinions.
The Suléy TV channel is a place where visitors can watch emotionally charged short films, music videos, exclusive interviews and event highlights. Suléy TV features content created by Suley Group, Matthew Pew Productions, Intrepid Camera and other talented videographers and filmmakers. Watch Suléy TV here or on YouTube.
Suléy Music provides audio streaming service for musicians and musical groups to promote their songs and albums.
Suléy Elité Society is where our friends and followers meet and connect. talk about art, music, film, culture, and do business and creative projects together. Elité Society has 2 sections: Suléy En Vogue and Club Suléy.
Suléy En Vogue covers all Suléy Era events, parties, and gatherings. It also promotes and reviews fashion, culture, music, art, and wild bohemian night parties all around the world. A Suléy En Vogue Gala Party is a major event, where all guests are VIP. It is spectacular, fun, full of surprises, and brings world-class entertainment.  
Club Suléy is a social network that is only available to selected members who meet specific criteria. It has all features of Facebook and more for interactive communication, mingling, sharing posts, images, videos, and music. It is a place where the members of Club Suléy can meet, promote their trade or business, advertise events and send invitations, engage in discussions, and make new friends. The exclusivity is one of the main benefits to all who wants to belong to the best and most exciting circle of creative and successful people. Members of Club Suléy can enjoy access to our networking forum, the most valuable and interesting content of the Suléy Era website, and the privilege to attend Suléy Era events and parties.   
ShopSuley.com – will be an online Luxury Boutique Mall offering the most trendy and fashionable goods from selected designers and brands. It will also provide connections to the most exquisite services of talented beauticians, stylists, spas, and more. Stay tuned.