Staged with traditional Russian choreography, exotic Arabian dancers, and a fierce battle scene with soldiers and mice, let IBT's cast dazzle you with a spectacle of the ages. Clara and her handsome prince await your arrival at the International Ballet Theater, where they will take you on a journey beyond the snow-covered forest to the land of sweets. Staged with traditional Russian choreography and based on the original production from 1892, this incredible ballet has captured the hearts of Eastside audiences for over two decades.
The International Ballet Theatre is honored to have Ekaterina Kukhar, and Alexander Stoyanov, who are the Prima Ballerina and Principal Dancer of the National Opera of Ukraine.
Ekaterina Kukhar, and Alexander Stoyanov, Photo by Rex Tranter
You now have a chance to see their amazing performances in The Nutcracker. These stunning artists, known all over the world, will dazzle audiences with a spectacle of unimaginable talent. 
THE NUTCRACKER
A Traditional Holiday Spectacle
When:  December 10th to 23rd, 2021
Where: Meydenbauer Center
NOTE: Proof of COVID vaccine OR negative test is required for attendance of all IBT productions.
MORE INFORMATION


About International Ballet Theatre (IBT)
International Ballet Theatre (IBT) was founded in 2001 by artistic director, Vera Altunina, a world-renowned choreographer and balletmaster from St. Petersburg State Academic Conservatory by Rimsky-Korsakov, Russia.
Committed to the preservation of classical ballet repertoire by presenting authentic productions that reflect traditional as well as original choreography, IBT stands as the premier ballet company of the Eastside. Featuring elegant costumes, vivid sets, and a touch of magic, all performances are richly entertaining for audiences of all ages. Combined with beautiful performances by guest artists from the world's leading ballet companies, such as the Royal Ballet, The Mariinsky Theatre, Houston Ballet, and the Joffrey Ballet, our productions are revered by audiences as some of the best in the Northwest. 
Their mission is to enrich the lives of children and adults in the greater Seattle, Bellevue and Eastside communities with performances that inspire imagination and an appreciation of the performing arts through the creativity and beauty of dance. The International Ballet Theatre  constantly strives to achieve a level of quality and beauty that is necessary for such art to flourish. Their productions provide entertainment and cultural enrichment that the entire family can enjoy and cherish. Adding in a sophisticated repertoire, IBT productions are able to connect with an audience in a way that few companies can achieve.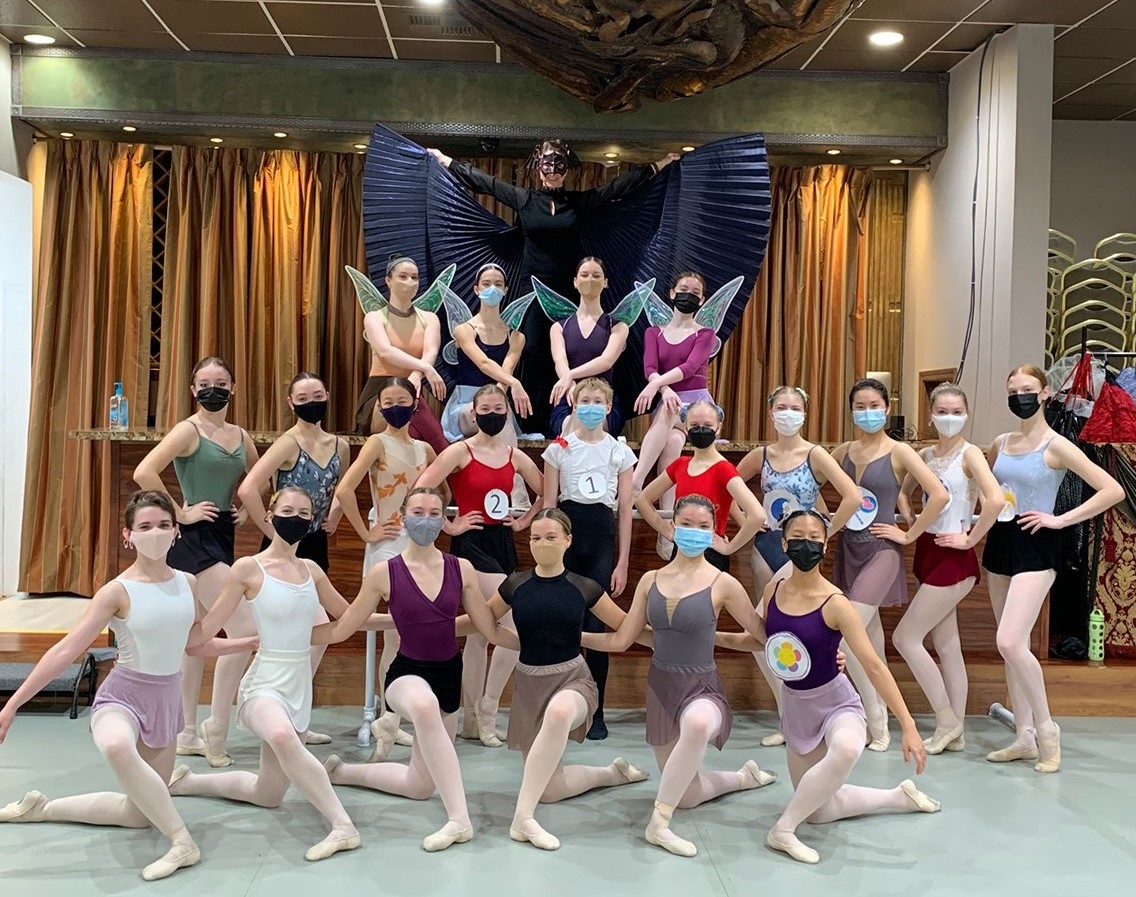 International Ballet Theatre & Academy
Follow The International Ballet Theatre:
Web: https://www.ibtbellevue.org/
FB: https://www.facebook.com/iba.ibt
IG: https://www.instagram.com/iba.ibt
© International Ballet Theatre.
The Eastside's Premiere Ballet Company is a 501(c)(3) non-profit organization incorporated in the State of Washington.
Photography by Rex Tranter and Alik Khavin