SLEEPING BEAUTY DREAMS
A Story Never Told Before...
Sleeping Beauty Dreams
explores the age-old fable of Sleeping Beauty and for the first time, reveals what the Princess dreamt about during her 100-year slumber. The story is told through a contemporary dance performance by world-renowned prima ballerina Diana Vishneva, influenced by music originally scored by an electronic musician, and enhanced through larger-than-life demons and angels designed by a popular artist.
It all comes together via state-of-the-art technology from costumes tagged with motion sensors to gigantic screens and real-time digital art projections, thanks to the slew of boldface industry names who have collaborated to make this massive production possible.
The music behind the performance was composed by electronic music pioneer Thijs de Vlieger from famed EDM group NOISIA, who has worked with household names such as Skrillex and deadmau5. Tobias Gremmler, who recently worked with Bjork on her latest NYC show created the digitally projected demons and angels which mimic the Princess' every move.
The world knows the story of Sleeping Beauty, but they have never been told the story of her dreams or nightmares. Drift away with us as we dive into uncharted realms to discover her passions, temptations, and sinful desires. For mature audiences only.
Sunday, 27 October 2019 08:44
Written by Editorial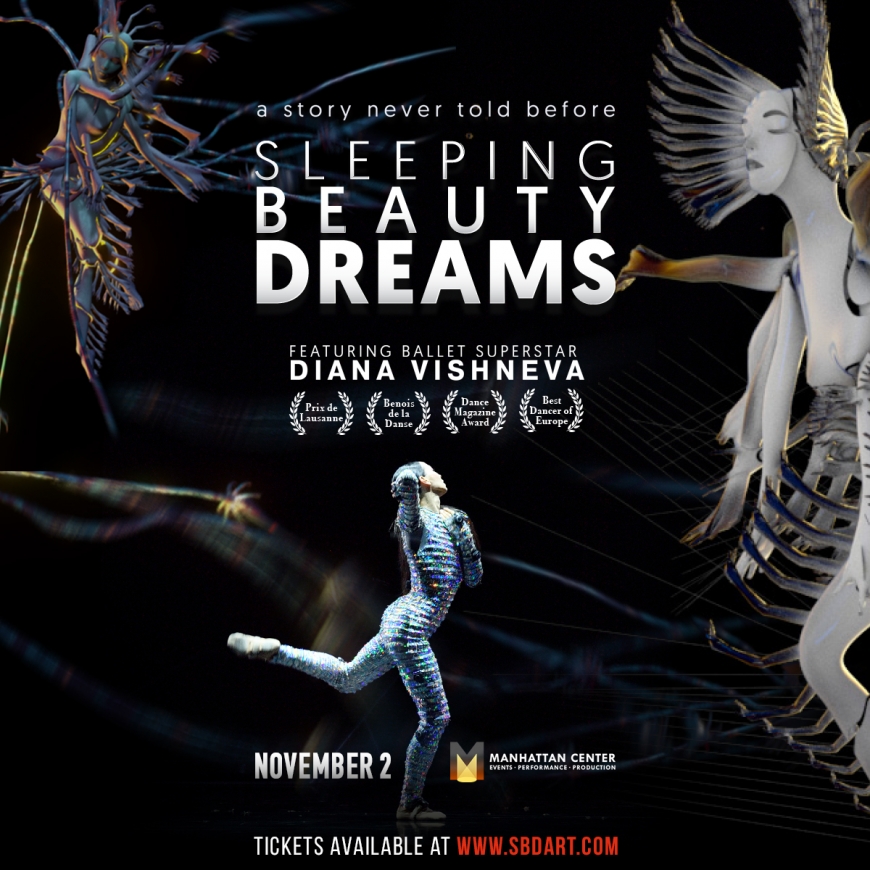 NEW YORK (Monday, Oct 28, 2019) – During the internationally infamous weekend of Miami Art Week 2018, thousands gathered for the world premiere of Sleeping Beauty Dreams, a contemporary dance and art experience using innovative technology, which explores the age-old fable of Sleeping Beauty and for the first time revealing what Princess Aurora dreamt about during her 100-year slumber. Through a revolutionary fusion of visual arts, contemporary dance, light, groundbreaking real-time avatar technology and electronic dance music by bold face name collaborators, the performance unravels her passions, her fears, and her sinful desires. The technological feat is brought to life by production company, Magic Reality Group, with the use of four video projectors and 500 LED panels.