Displaying items by tag: Fundraising
Saturday, 14 May 2022 07:45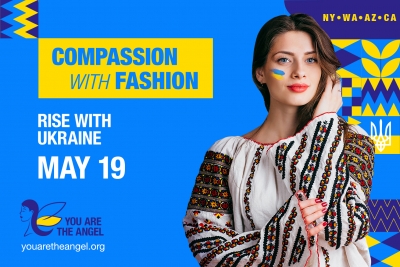 Central Park Angels Inc. DBA You Are The Angel is honored to announce a special multi-state fundraiser Compassion with Fashion: Rise with Ukraine, which will be held on May 19, 2022 in New York NY, Seattle WA, Fremont CA, and Scottsdale AZ. The proceeds from this fundraiser will directly benefit the people of Ukraine.
Compassion With Fashion: Rise With Ukraine will feature a fashion show of traditional Ukrainian clothing and jewelry, talent performances, art exhibitions, silent auctions and live auctions in selected cities. Ukrainian Traditional Fashion is provided by 2KOLYORY brand and headpieces are designed by Cossack Cowgirl. The event in NYC is organized with the support from The Ukrainian Museum and will be hosted by Miss America 2013 and Miss New York City 2012, Mallory Hagan. The Seattle event is supported by the Ukrainian Association of Washington State (UAWS).
Wednesday, 03 August 2016 05:08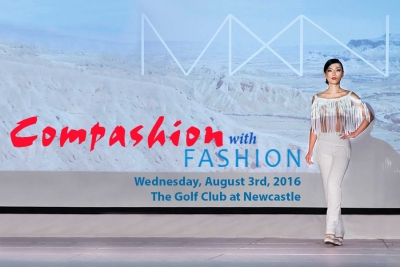 The Compassion with FASHION event brought the fashion community together to help two young individuals, 6-year-old Preston Scott fighting with cancer and 1-year-old baby Nikol Culver, recovering after a liver transplant and raised over $30,000 . Designers Third & Loom, Victoria Postolit, Elita Couture, MXN Clothing, Justin Zachary, and La Belle Rêve showcased their collections on the runway.
Live music was performed by Roger Fisher (Rock & Roll Hall of Famer and founding member of the band HEART), Solar Quantum Band with special guest Elena Maque, opera singer Faina Morozov, Svetlana & Demetrio Sanchez, and Constanin Sokolov.