After all, the very concept of a cult album implies that its musical material was once published and officially released to the public. But these Anton Garcia's Grand Orchestra and Unity project tracks recorded in 1990, did not reach any listener either at the time of their creation or even in the summer of 1993, when rumors about the release of such an album (or a six-song mini-album?) went all around Moscow. Alas, songs themselves did not reach anyone's ears back then, and the CD release either on SNC Records or on Moroz Records labels was promptly shut down. The complexity of the music and, of course, its incomprehensibility for ordinary listener was cited as the reasons as always. The author of this review can recall how he made a truly titanic effort to discover those "secret tracks" back in 1993 for his own radio show Rock Intensive on Radio Russia, a national radio station. However, it was all in vain.
The history of the creation of both projects, whose material is included in Hopeless Time is detailed in the CD booklet, but it is worth repeating it here briefly. Upon the return of Shah from the German Tour in the late autumn of 1989 and after the recording of the album Beware, the trio found themselves in a serious creative crisis. There wasn't a shortage of new music, but Anton Garcia himself remained dissatisfied with it. So he decided to turn to a completely different music style which he loved and knew well — classical progressive rock based on the greatest works of such titans as Yes and Genesis.  
Anton Garcia "Hopeless Time" 2019 - Teaser
At first, within the framework of Shah (with Anton on guitar and vocals, Anatoly Krupnov on bass, and Andrey Sazonov on drums), the Anton Garcia Grand Orchestra project was created. This combo would extremely gravitate towards the material of 80s Rush, but not without some orchestral or rather big-band prowess. The first rehearsal resulted as part of the "trio + sequencer" and those demos are presented in the bonus section of this CD: Dancing In The Rain (Demo), Little Love (Demo), I Don't Need Your Love (Demo) and Happiness Survive (Demo). After moving to a larger studio at SNC Records, those "orchestra" was completed by the brass section of the then-popular Brigada S band, and, according to Anton's wishes, lead vocalist's position was filled by Pavel Titovets of Nuance band.
Back in 1993, those four re-recorded tracks were nicknamed Rush With Pipes and appeared here and now as this CD's tracks ##7–10. At the same time, Anton had another mini song cycle — pure contemporary AOR-tinged pop-progressive songs, which was absolutely perfect for Pavel's vocals. Five numbers, recorded under the name Unity, turned out to be fashionable in every positive sense of the word, and stylistically, they fluctuated between Yes' mid-80s works and Genesis' pop-grandiosity of that era (track Love Comes). Here are also more than just traces of the mid-80s Chicago and one of the greatest Russian 80s progressive band Avtograf, especially in the title track Blowing Minds and Take Me Home. Once again, vocal-and-keyboard-miniature "Hold My Hand" sounded as Yes, but this time circa 90125 album (1983). Unity track itself is ideologically adjacent to the Unity material, and it was finally recorded by the duet of Anton and Pavel in the end of 2018.
Anton Garcia "Hopeless Time" 2019 - Unity
The hit potential of Garcia Grand Orchestra's tracks is, frankly speaking, even higher. Dancing In The Rain turned out to be a perfect pop-rock hit in the best sense of the word. I Don't Need Your Love and Little Love strangely reflected the truly unfulfilled dreams of Rush to play smart pop-rock with due rhythmic groove, while Happiness Survive showed a kind of Rush's legacy as a major pop-metal piece with a guitar solo in the style of Avtograf's leader Alexander Sitkovetsky.
Now we can only wonder why such melodic and intelligent material did not receive publicity in the year of its recording (and there is no need to speak about the situation with the music industry in Russia in 1993 here at all). As Avtograf's Stone Land album (1989) received hot rotation in the famous Oleg Grobovnikov's Youth Channel on National Radio Mayak, it would seem that Anton Garcia Grand Orchestra and Unity's path to the same airwaves was predetermined. However, either no one wanted to destroy the image of Shah as straight metalheads, or they just thought about the fictional unpopularity of AM radio… But, as it seems, Anton's progressive rock experiments were still continued in Shah's final album "P.S.I.H.O." (1994, Moroz Records) — Rush's influences are noticeable there as well.
However, it is one thing to publish an archive album, albeit in the form of scattered recordings of different years, and it's quite another thing to find and publish demo tapes of this work, which are so rare that they were found not even in the archives of the musicians themselves. This is a rarity in the big rock world, especially since these demos were discovered purely by chance in a private collection and in a cassette tape format.
The very name of, in fact, mini-CD Hopeless Time • Prologue fully explains the essence of the BassBoomBang label's second release: it includes the very first demo tapes of the material, which resulted in Hopeless Time recordings. Still, there are only two intersections here — Happiness Survive and Dancing In The Rain, presented in the very first demo versions, which do not coincide with the bonus tracks from Hopeless Time. But even in the demo versions, these numbers stay very close to the hypothetical "pop" face of 80s / 90s Rush. And these versions are kept even closer to the great trio than the final result.
Anton Garcia "Hopeless Time. Prologue" (album teaser)
All the tracks on …Prologue were recorded by three members of Shah, but when you listen to the first four tracks of this CD, you can start feeling sad: with these songs Russia easily could have its own Rush! Anton Garcia's advanced musical thinking as a composer, guitarist, and vocalist is in full bloom here: the monumental tracks Looking Into The Soul and Endless Lie with a broad set of rhythmically challenged guitar riffs refer again to Rush (especially to Power Windows album, 1985). At the same time, the symphonization of the sound, even without any keyboard parts, leads the listener directly to the first Dream Theater's significant album, namely Images And Words (1992). Moreover, Anton's skills and clever use of clean guitar parts allow us to attribute strange categorization of "progressive metal / dream metal fusion" to the same Endless Lie and Paradise. And Hold On is a pure and honest tribute to Rush from 1982–1987 period.
Well, "…Prologue" is late — but it could not have been published until the accidental discovery of the cassette tape copy. And now this CD fell into the hands of exactly those who need it: CD is provided as a bonus to all fans who participated in the crowdfunding campaign for the release of "Hopeless Time". This is what we call "made by fans and for the fans" — a rare approach even outside Russia.
A Note From The Editor: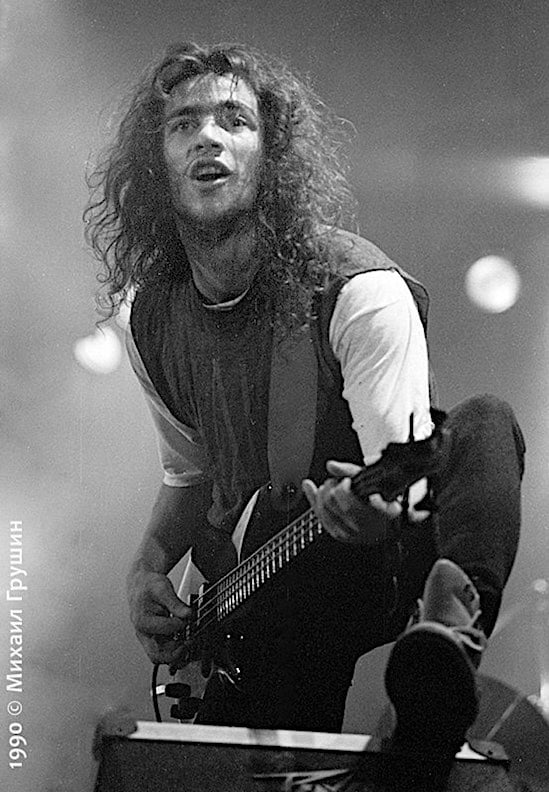 The importance of the discovery and restoration of the historical recordings of this project and the release of these two CDs is much more significant than just another publication of the archival material, which was never released before. It is much more than just a release of a serious world-class progressive rock program that is as fresh and relevant today as it was back in 1990 when it was written and recorded.
It is an incredible story of the creative collaboration of some of the most talented and gifted musicians who grew up behind the Iron Curtain and who became true rock stars of the global level.
And most importantly, Hopeless Time is a truly timeless commemoration of Anatoly Krupnov – the bass guitar genius who passed away at the early age of 31 on February 27, 1997, during a recording session…
Special thank you to Rock Photographer Mikhail Grushin for providing unique historic photos of Anton Garcia, Anatoly Krupnov, and Pavel Titovets.
On the photo: Anatoly Krupnov in 1990, photography by © Mikhail Grushin.
Suléy Era Editorial team.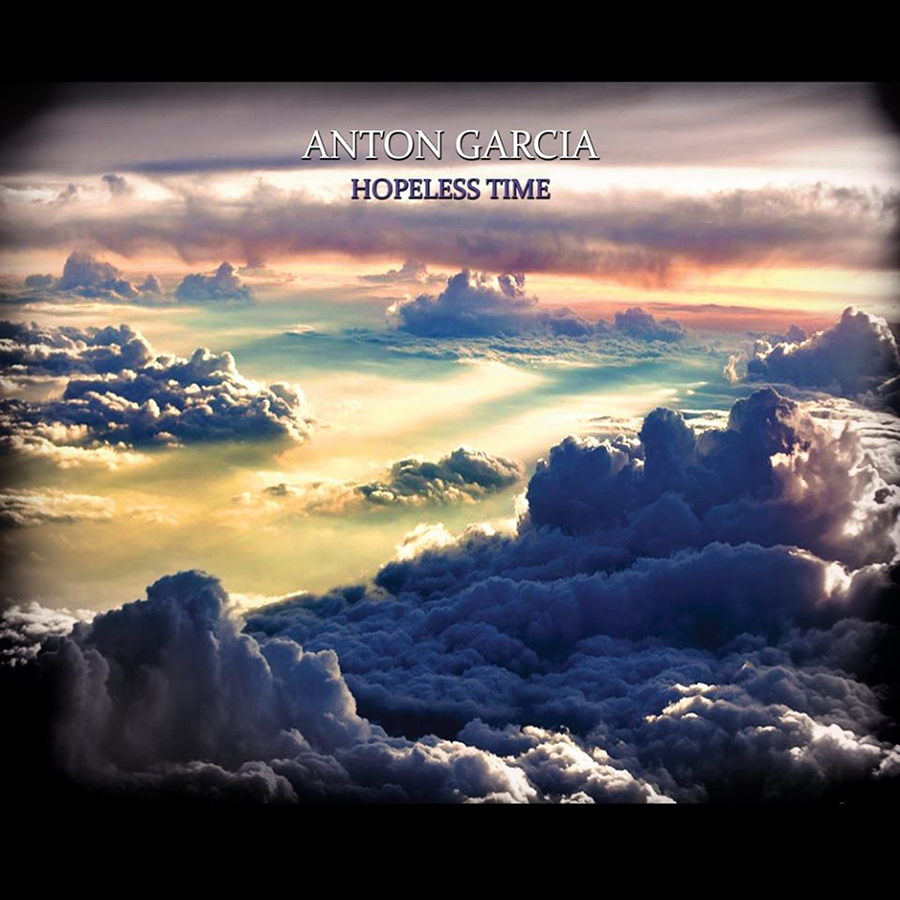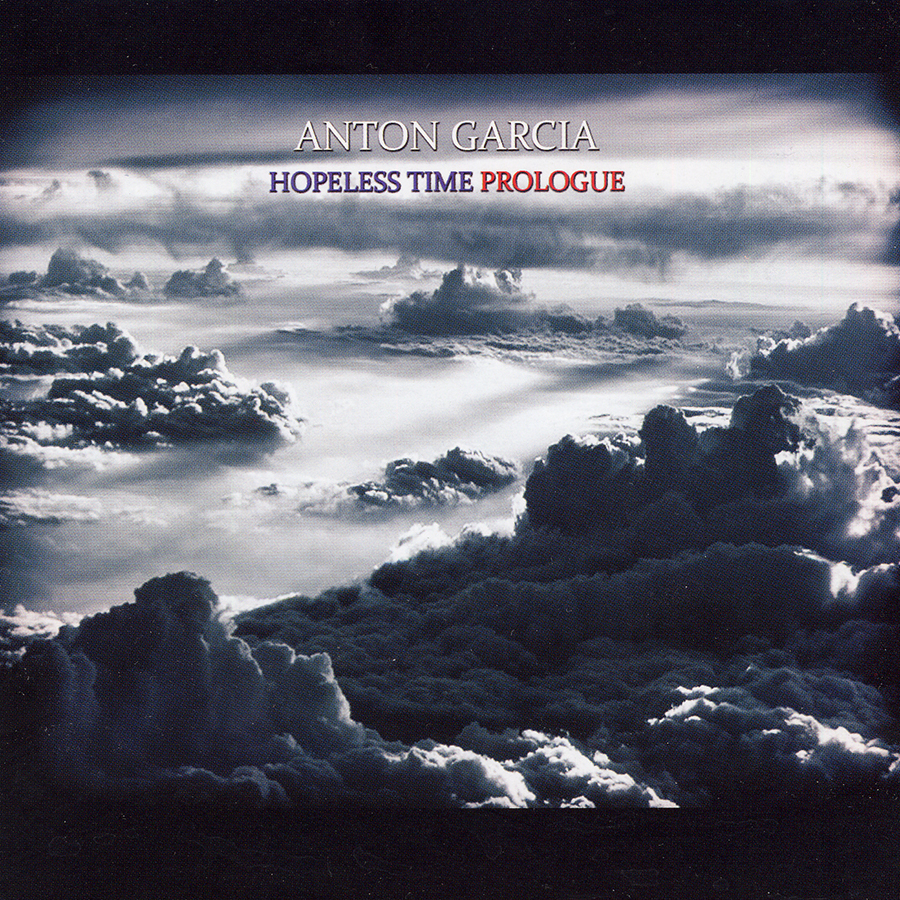 Single, 2019     
1. Anton Garcia* & Pavel Titovets* – Unity
Archives & Rarities, 1990 
2. Unity – Hopeless Time
3. Unity – Blowing Minds
4. Unity – Love Comes
5. Unity – Take Me Home
6. Unity – Hold My Hand
7. Grand Orchestra – Happiness Survive
8. Grand Orchestra – I Don't Need Your Love
9. Grand Orchestra – Little Love
10. Grand Orchestra – Dancing In The Rain
Bonus Tracks (For True Fans Only)        
11. Grand Orchestra – Dancing In The Rain (Demo)
12. Grand Orchestra – Little Love (Demo)
13. Grand Orchestra – I Don't Need Your Love (Demo)
14. Grand Orchestra – Happiness Survive (Demo)
Copyright © – BassBoomBang
Pressed By – "Markon", Ltd.
Guitar, Keyboards, Programmed By – Anton Garcia*
Vocals – Anton Garcia* (tracks: 11 to 14), Pavel Titovets
Bass Guitar – Anatoliy Krupnov(tracks: 2, 5, 7 to 14), Anton Garcia* (tracks: 1, 3)
Drums – Andrey Sazonov (tracks: 5, 7 to 14)
Percussion, Drums – Aleksandr Philonenko (tracks: 9)
Saxophone – Leonid Chelyapov* (tracks: 5, 7 to 10)
Saxophone [Solo] – Sergey Mazaev (tracks: 5)
Trombone – Vladimir Chekan (tracks: 5, 7 to 10)
Trumpet – Pyotr Tikhonov* (tracks: 5, 7 to 10)
Backing Vocals – unkown girl* (tracks: 5, 7 to 10)
Music By, Lyrics By – Anton Garcia*
Liner Notes – Anton Garcia*

Concept By – Serge Khlebnikoff
Restoration – Aleksandr Suprunov
Creative Director – Roman Akhapkin
Design – Kirill Evseev
Technician – Sergei Kazantsev (2)
Archives & Rarities, 1990 (For True Fans Only):          
1. Looking Into The Soul (Demo) 7:23
2. Hold On (Demo)          4:27
3. Paradise (Demo)         7:01
4. Endless Lie (Demo)     5:39
5. Happiness Survive (Demo)      4:28
6. Dancing In The Rain (Demo)  6:04 
Copyright © – BassBoomBang
Pressed By – "Markon", Ltd.
Guitar, Keyboards, Programmed By, Vocals – Anton Garcia*]
Bass Guitar – Anatoliy Krupnov
Drums – Andrey Sazonov
Music By, Lyrics By – Anton Garcia*
Concept By – Serge Khlebnikoff
Restoration – Aleksandr Suprunov
Creative Director – Roman Akhapkin
Design – Kirill Evseev