Salem's Childe is charged and ready to performing live again. "We were only able to play out a few small shows during the last couple years," says vocalist Johnny Oravsky. "I'm stoked to be able to get out in front of people and play our music! It's gonna be great time!"
Spring 2022 US Tour Promo - DOYLE wsg SALEM'S CHILDE
"This is really our first opportunity to get out and support our record the way we've wanted to," adds guitarist Rob Salem. "We're really hopeful that we're going to find new fans and new friends while we're out on the road, and that the record will get the chance it deserves to get some traction with folks who might have missed it because we couldn't tour to support it. Tim King and the team at Pavement Entertainment did a lot to give us a chance at success with this, and now it's our turn to repay their faith in our music by bringing it to the live stage. We're especially grateful to Tim for helping make this opportunity happen for us, and of course, we're humbled to be able to tour with a legend like Doyle. We're really appreciative of them taking us out on this run."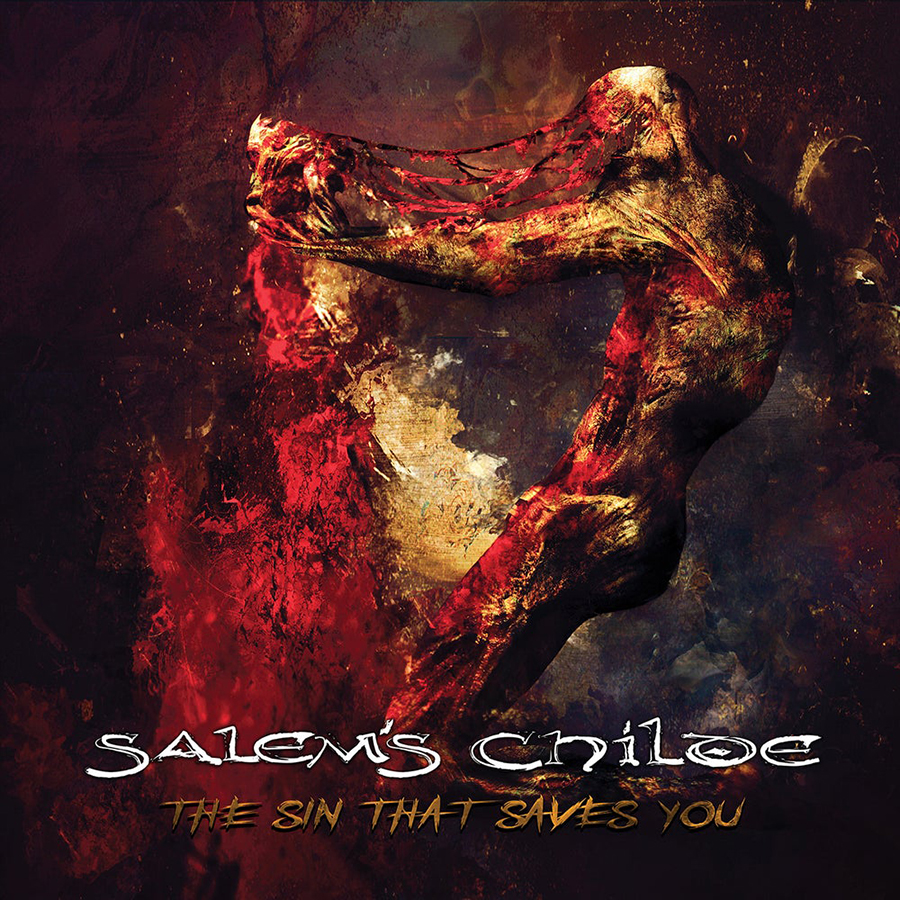 Salem's Childe - The Sin That Saves You
Salem's Childe released "The Sin That Saves You" album on October 9, 2020 via Pavement Entertainment. The album was produced and engineered by John Hehman at Bang Recording and is distributed globally through Sony/The Orchard.
North-Central Indiana metal outfit Salem's Childe are long-time veterans of the metal scene, with the band's members having performed from basements to stadiums around the US over the course the last two decades. The collective experience of the band's members means that Salem's Childe as a whole is no stranger to the national stage. Add to that local radio support and a sound that sets the band apart from its peers and it's no wonder why Salem's Childe is a known force with a recognizable name.
Photography by © Emily Beachler/The Stormworks
With influences that include Machine Head, Tool, Savatage, Lamb of God, and more, Salem's Childe offers a hard-hitting and violently energetic mix of melody and aggression. And while those influences are resonant in the band's sound, Salem's Childe has been described as having a genre-defying sound that stands on its own while being able to keep the company of bands like As I Lay Dying, In Flames, Godsmack, and others. Salem's Childe is a perfect storm of thrash, groove, prog, and modern hard rock that finds itself as equally at home in the mainstream as it does the underground.
| | | |
| --- | --- | --- |
| 3/04 | New Bedford, MA | The Vault |
| 3/05 | Norwalk, CT | Wall St. Theater |
| 3/06 | Reading, PA | Reverb |
| 3/08 | Buffalo, NY | Buffalo Iron Works |
| 3/10 | Fort Wayne, IN | Piere's |
| 3/11 | Hobart, IN | Hobart Art Center |
| 3/12 | Lombard, IL | Afterlife Music Hall |
| 3/13 | Chesterfield, MI | Diesel Concert Lounge |
| 3/15 | St. Louis, MO | Red Flag |
| 3/17 | San Antonio, TX | Anthem School of Music |
| 3/18 | Katy, TX | Wildcatter |
| 3/19 | Fort Worth, TX | Rail Club |
| 3/21 | El Paso, TX | Rockhouse |
| 3/23 | Mesa, AZ | The Nile Theater |
| 3/24 | Ramona, CA | Ramona Mainstage |
Salem's Childe is:
Johnny Oravsky - Vocals
Rob Salem - Guitar
Aaron Crick - Guitar
James Gates - Bass
Scott Earley - Drums