Displaying items by tag: Fisher Brothers and the Human Tribe
Tuesday, 15 March 2022 07:35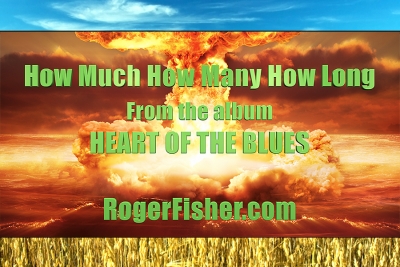 On March 8, 2022, Fisher Brothers and the Human Tribe released a new single  - HOW MUCH HOW MANY HOW LONG.

Inspired by PETE SEEGER, and the blues-rich Mississippi Delta, the song reminds us of the importance of passing the torch on to our children, as they will inherit the
world we give them.
Roger wants the world to stand and give voice to the power that will rid us of the shadows of Darkness that would destroy us.