Yuliya Suleymanova
About Yuliya Suleymanova Ryan:
Yuliya is a Doctorate Candidate in Organizational Leadership. Professor. Marketing & Consumer Behavior Researcher. Media personality.
Yuliya Suleymanova is Suley Group Inc. Chair. CMO. Brand strategist.
Sunday, 28 November 2021 06:13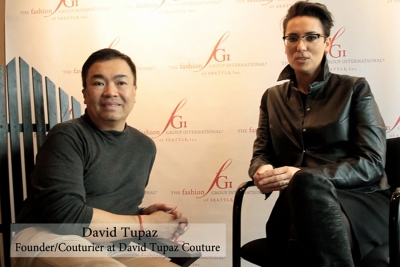 Interview with the designer David Tupaz at the couture installation "Fashion Retrospective" at the Art Institute of Seattle.
David Tupaz is an artist and a fashion "couture" designer. The only established designer in Nevada. Representing Las Vegas in every major Fashion week in the country. He is a regular on the red carpet, dressing celebrities, and movie stars during award seasons. He is the founder of the "Las Vegas Fashion Design Council," a non-profit that mentors local designers, creative youth, students, artists, and others. He mentored in opening a manufacturing presence in the city to jump-start the creation of a local fashion industry as well as attract other manufacturers from other states, particularly California where 85% of American-made apparel is produced.
"Fashion Retrospective" was a couture installation at the Art Institute of Seattle organized exclusively with Fashion Group International. David Tupaz showcased 15 pieces that he brought directly from Las Vegas.
Friday, 23 April 2021 01:40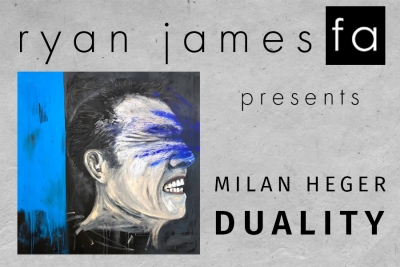 Ryan James Fine Arts Gallery in partnership with Patricia Cameron Gallery presents "Duality", a conceptual exhibition of paintings and mixed media works by Seattle based artists Milan Heger. 
Ryan James, the gallery director, shares the vision of Milan Heger's "Duality" exhibition: "Milan embarked on the road of creating art as a young man, in response to the uniformity of colorless propaganda around him during the totalitarian regime he grew up in. Therefore, unique and original became the hallmark of his soulful art expression. Covering the non-objectionable in his performance art or in his mixed-media works, Milan Heger looks for the essence of what makes us human."