"I wanted this album to feel like the inside crook of a familiar elbow on the nape of your neck, a comforting embrace." says Mangan, "These songs are tenderhearted and unfurl like an overdue conversation with a dear friend. They essentially lay out where we're at, how I'm doing, and how I think I can help."
'Being Somewhere' is Dan Mangan's 6th studio album. It was produced by Drew Brown (Radiohead, Beck) over nearly three years of long-distance collaboration. The album unfurls like an overdue tender conversation with a dear friend.
Forging sonics well beyond the tropes of modern folk music, the album features a global cadre of top tier musicians including Joey Waronker (Beck, Atoms for Peace), Jason Falkner (Beck, St. Vincent), Thomas Bartlett (The National, Taylor Swift), Dave Okumu (Arlo Parks, Adele) Mary Lattimore (Kurt Vile, Sharon Van Etten), & Broken Social Scene frontman Kevin Drew.
Dan Mangan - USA Spring 2023 Tour Dates:
- May 18, Dynasty Typewriter, Los Angeles
- May 20, Madame Lou's, Seattle
- May 21, Doug Fir Lounge, Portland
For more tour dates, tickets and venue information, visit:



Dan Mangan - Fire Escape (Official Video)
Dan Mangan is a two-time JUNO award winning & two-time Polaris Music Prize listed musician and songwriter. He lives in Vancouver, British Columbia with his wife and two sons. He has toured extensively in North America, Europe & Australia. Dan also scored the feature film Hector And The Search For Happiness starring Simon Pegg as well as television shows for Netflix (Hilda) and AMC (Unspeakable). In 2017, he co-founded Side Door, a community marketplace platform for the arts that seeks to democratize and decentralize the entertainment industry by allowing non-traditional spaces to be venues.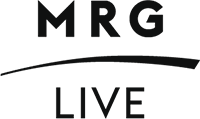 About MRG LIVE
A Division of The MRG Group In operation since 2008, with the reopening of the historic Vogue Theatre in Vancouver, BC, The MRG Group has grown into one of the leading hospitality and entertainment companies in Canada. Owning and operating a total of 14 properties across the country.
MRG Live developed as an amplification of its entertainment branch and has since established itself as an industry-leading promotion company producing over 1000 shows in 2019. With offices in Toronto, Vancouver, Victoria, Calgary, Edmonton and Winnipeg MRG Concerts is the largest independent concert promoter in Canada.