Scarlet's new single and music video became a result of her determination to follow her dream and finding inspiration in 3-6-9 approach which follows the story of the great Serbian-American inventor, Nikola Tesla, who exercised this method as a manifestation that empowered his vision of the universe and the significance mathematics play in our understanding of nature.
Tesla's famous words: "If you want to find the secrets of the universe, think in terms of energy, frequency and vibration" – reflect the true essence of his philosophy and these three elements became a foundation behind 369 manifestation.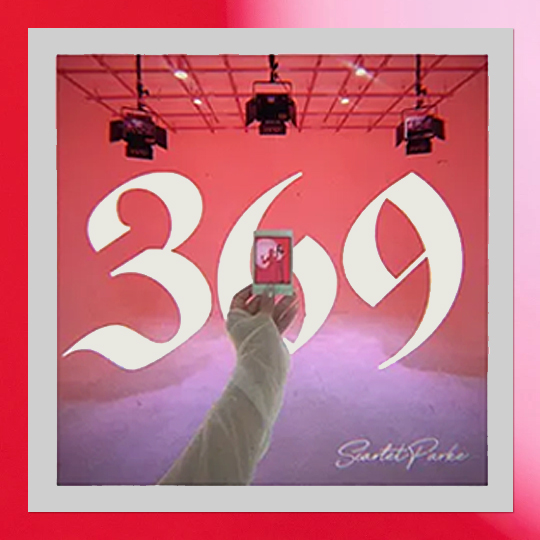 "I wrote the song about the "369" manifestation method after using it to manifest several incredible experiences into my life, such as meeting one of my idols and getting featured by the Recording Academy," says Parke. "Since discovering the power of this technique, several of my friends have tried it and all of them were equally blessed and shocked by the results. I will be writing a more in-depth blog about the process soon!"
In 369 music video Scarlet, with the help of the director Ruben Scott and DP Patricia Bubis, was able to proclaim her vision and project the power of manifesting by portraying three different versions of herself - strong, independent, and sensual. All confident and proud. Three characters, each highlighted with vibrant stage lighting, tempting dance moves, and playful attitude, supported by graceful dancers JZI and Jessica Aliganga.
Watch Scarlet Parke – "369" (OFFICIAL VIDEO)
Scarlet Parke - "369" (Official Music Video)
"Three, six, nine are divine numbers, and I journal a lot using the '369 Method.' In the morning you write something down three times, in the afternoon six times and at night nine times," Scarlet explains. "You envision it, you feel it, you experience gratitude and you receive it. I've had a lot of really cool experiences because of it, and that's what this song is about."
Scarlet defines "369", which already has been featured on MTV News and GRAMMY.com, as the centerpiece of her upcoming album, Simulation. This hit single is a very promising and intriguing beginning that gives us a hint of what to expect from the singer-producer's major milestone.
ABOUT Scarlet Parke 
Scarlet Parke is a Grammy featured singer and producer with over 10 years of professional singing, songwriting, and now music production career. Scarlet is also a successful businesswoman and networker dedicated to promoting the art of music and helping other independent artists to be heard, make a living, and become successful, through her own brand Dreamgirl, created by Scarlet Parke to support female artists. Dreamgirl designs products that help aspiring female artists stay inspired and motivated through all the ups and downs of the creative process, and organizes events, festivals, and provides other invaluable resources for artists.
As a professionally trained vocalist, Scarlet provides vocal coaching in opera, contemporary pop, and jazz singing. She also teaches her students how to write songs and how to do it from the heart.
"Scarlet Parke blends luminous, Amy Winehouse-inspired jazz vocals with a danceable pop beat in her mesmerizing performance of "369." - The Recording Academy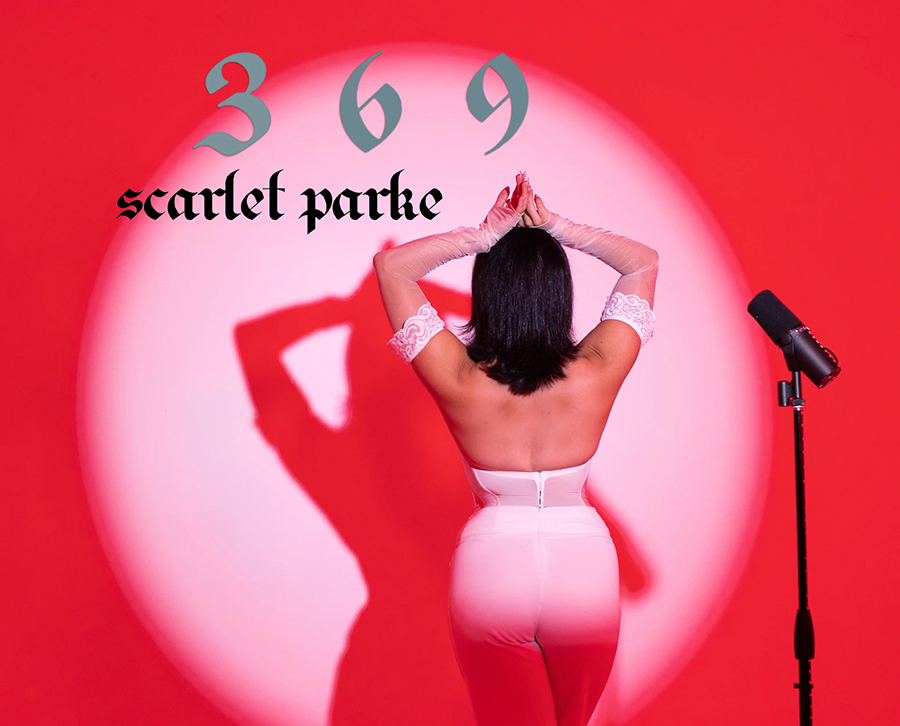 Learn about 369 Manifestation:
Listen to "369" and connect with Scarlet Parke: