Displaying items by tag: jazz
Thursday, 22 June 2023 06:34
Boisterously enthusiastic self-starter Scarlet Parke released her self-produced single and music video "369" delivering smooth jazzy vocals, hypnotic beats fused with mesmerizing melodies, and inspiring message through direct, uplifting lyrics.
Talented songwriter Scarlet composed a music piece, which emits a synergy of pop, soul, and jazz within easily recognized soundscape. For years Parke has been determined to produce her own music and this release became her signature achievement of her long-time goal as a music and video producer.
Thursday, 11 November 2021 07:35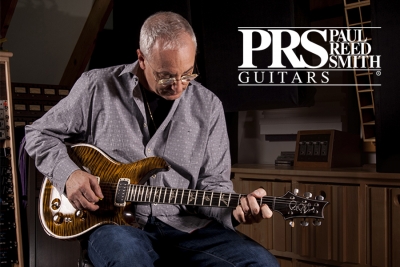 The Tacoma Guitar & Drum Festival at the Tacoma Dome is the biggest guitar event and the largest gathering of the musician community in the Pacific Northwest. We met there with a special guest Paul Reed Smith – a founder and owner of PRS Guitars, a modern guitar legend.
Modern because PRS Guitars is a newer name compared to other sharks of the guitar world, like Gibson, Fender, Rickenbacker, and others. We talked about music industry, guitar making, and branding because PRS has become a big worldwide brand in the last few decades.