Displaying items by tag: Pop
Thursday, 22 June 2023 06:34
Boisterously enthusiastic self-starter Scarlet Parke released her self-produced single and music video "369" delivering smooth jazzy vocals, hypnotic beats fused with mesmerizing melodies, and inspiring message through direct, uplifting lyrics.
Talented songwriter Scarlet composed a music piece, which emits a synergy of pop, soul, and jazz within easily recognized soundscape. For years Parke has been determined to produce her own music and this release became her signature achievement of her long-time goal as a music and video producer.
Monday, 17 April 2023 09:15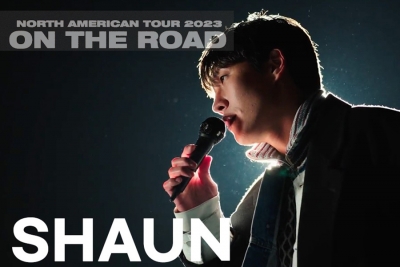 South Korean singer-songwriter, music producer, and DJ, SHAUN is known for his viral hit single "Way Back Home", which during the time of its release charted over K-pop super groups such as TWICE, BLACKPINK and BTS, according to Billboard.
SHAUN has hit the road now for his first ever North American Tour. It kicked off in Los Angeles on April 14th, the tour will weave through eight cities, wrapping up in Chicago on April 24th. SHAUN will be performing all his greatest hits, including his recent collaboration with global artist Jeff Satur, "Steal The Show."