"Let's Break Out" begins with a synth lead and crummy beats that pulse to lure listeners into a groovy verse which progresses into a memorable chorus that feels like a classic arena-rock sing-along. The songs further development unleashes an epic guitar driven breakdown that gives the polished composition a unique edge.
Uncured - Let's Break Out
Uncured's clearly defined sense of confidence and identity exudes throughout the entire awaiting EP My Design through its dynamic musicianship and emotionally elevated arrangements that are built on  evocative guitar work of Uncured's guitarist Zak Cox and his brother Rex's powerful and expansive vocals pumped by the rhythm powerhouse led by bassist Micah Smith and drummer Zachary King.
 "Our first object when writing My Design was to ensure that all of the songs on the EP were musically accessible to a broad audience," says vocalist Rex Cox. "We wanted all of our choruses to inspire our audiences to sing along and participate in our music."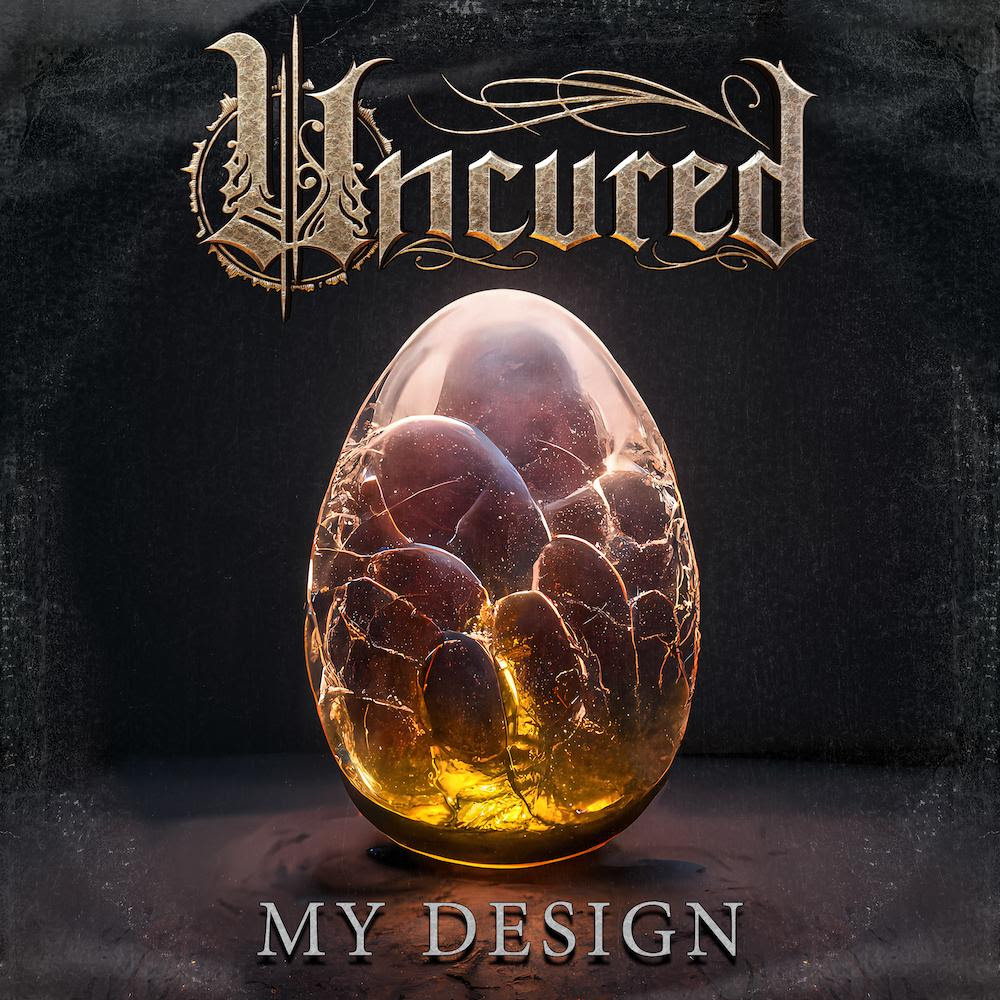 Uncured - My Design
The track listing for My Design is outlined as following:
Let's Break Out
Followed You Home
Another Angel Dies
Fight This War
My Heart Is Bleeding
One Step Closer
Five Years
---
"We wrote and simultaneously recorded My Design in real-time at Conclave Studios," says lead guitarist Zak Cox. "That approach gave us an opportunity to make the production elements of each song an integral part of the composition, instead of an after-thought within the mixing process."
Uncured will be touring extensively across the globe in support of My Design, which will include performances at the Welcome to Rockville festival in Florida in May 2023, the Download festival in the UK in June, 2023, and the Inkcarceration festival in Ohio in July 2023.
 
About Uncured:
Uncured is an active rock 4-piece from New Jersey, USA, founded by brothers Rex Cox (vocals and guitar) and Zak Cox (lead guitar), and joined by bassist Micah Smith and drummer Zachary King.
In February and March of 2022 Uncured headlined the 'Living Like I'm Dead Tour' which presented the 8 new singles, including "Living Like I'm Dead", which were released throughout 2021 and 2022. "Living Like I'm Dead" featuring the Butcher Babies video was released on YouTube on November 15th concluding their tours with the Butcher Babies and Lacuna Coil.
Uncured began touring in 2017 and has performed 300 shows in 14 countries with top acts such as Lacuna Coil, Jinjer, and All That Remains and they opened for Judas Priest and Sabaton at the 2021 Warlando Music Festival.   
Uncured released its first full-length record Medusa in 2017, which was named one of the "10 Best Metal Albums of 2017" by AXS.com.  Their second full-length album Epidemic was released in 2019.  Epidemic also met massive critical success, with acclaimed website MetalSucks describing the album's first single "Choke" as illustrating "the band's signature groovy riffs and hook-fueled solos, offering excitement and a never-ending propulsion of madness."  MetalSucks called the 2nd single "Death Valley" an "amalgamation of prog, power, and groove".  Uncured created a play-through of the third Epidemic single "Conquistador" exclusively for Guitar World, who referred to the song as a "technically dazzling track."  
Uncured released its EP Uncovered in early 2020, which included covers of songs by The Beastie Boys, America, and Slayer's 2001 classic "Disciple", the track awarded "2019's Cover of the Year" by Sirius XM Liquid Metal.
Uncured are:
Rex Cox - Vocals & Guitar
Zak Cox - Lead Guitar
Micah Smith - Bass
Zachary King - Drums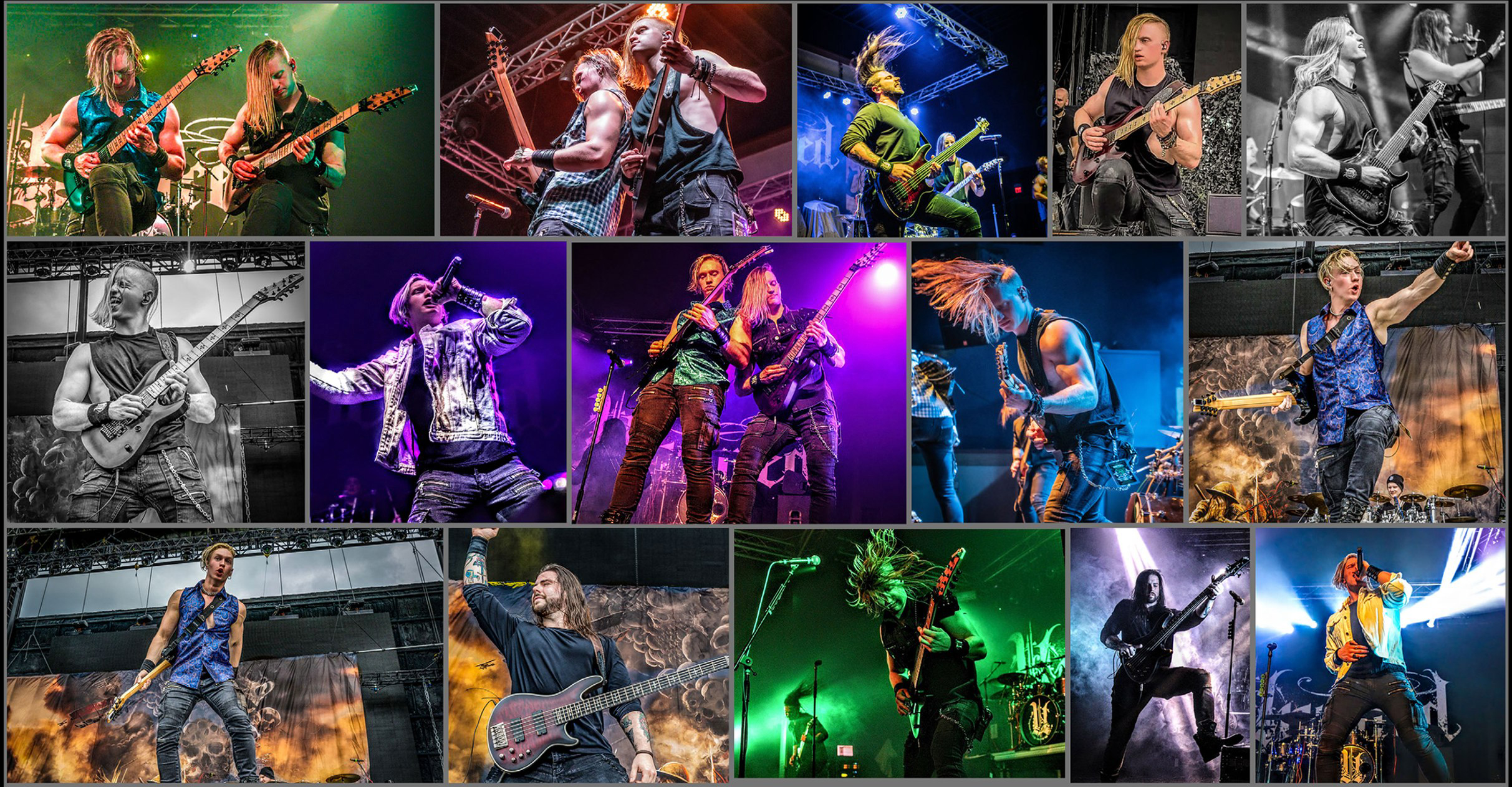 Listen to Uncure music on all streaming platforms:
---
Follow Uncure:
Web: https://www.uncuredband.com/
YouTube: Uncured YouTube Channel
FB: https://www.facebook.com/uncuredband/
IG: https://www.instagram.com/uncuredband/